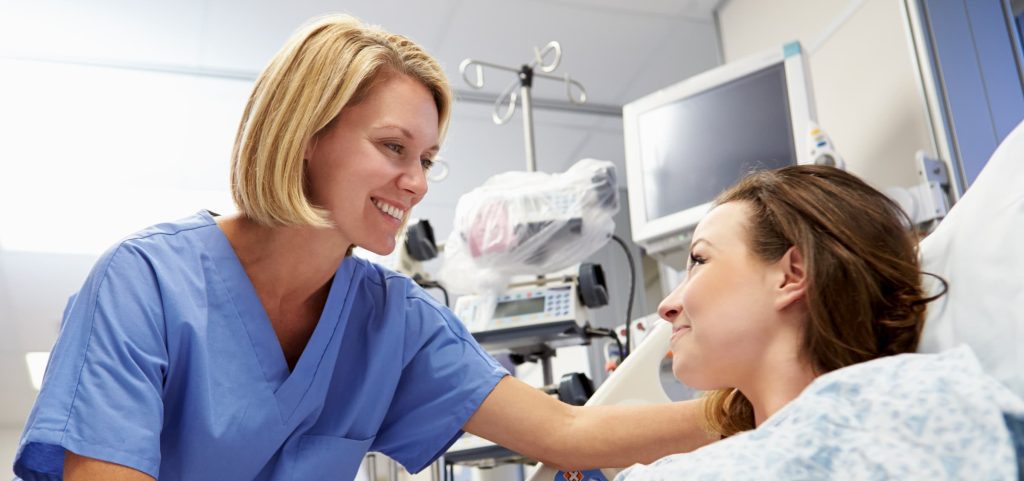 The Department of nursing services is committed to provide Amman Hospital with a team of highly qualified and motivated nurses that are going to play an important Role in establishing an excellent base for comprehensive nursing care  in Jordan and the region.
The scope of patients care services provided by Nursing includes:
Assessment of patients
Planning, implementing and evaluating the nursing plan of care
Administration of treatments and therapies
Patient and family education
Discharge planning
Nursing care is provided on a 24 hour basis to patient from infancy to old age
Nursing care is provided only under a Direction of Registered Nurse after passing all required pre-identified competencies.
Nursing care begins with assessment and recognition of patients priority need, development and implement of a plan of care to address those needs and finally the evaluation of the effectiveness of the plan, discharge planning, patient teaching with collaboration with the multidisplinary team to provide quality of care
The department of nursing services, in keeping with the mission of the profession of nursing, is dedicated to the health care needs of our patients:
The first and for most priority of the department is the care of our patients (No other priority may take precedence).
Second priority is a commitment to our nursing staff to create an environment conductive to excellence in practice, which nurtures individual potential and professional growth.
Third priority is to promote educational and training programs for staff, our nursing training and educational programs are designed to meet the required competencies for nursing practice in our hospital.